We support a number of good causes that are close to our heart.
" Build a School Project "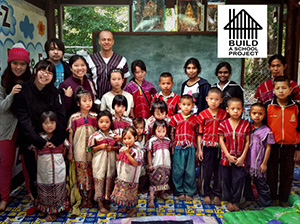 We are very proud to support this project and to be able to contribute to the construction of a new school building in a small and remote hill tribe village in Mae Hong Son province about 4 hours west of Chiang Mai. So far we have supported the construction of a new school building as the old building was no longer safe and not sanitary. We continue the support of this school and the whole community with supplies of educational materials and facilities. Since the construction of the new building, a second water tank has been installed at the school (there is no running water in the village but mountain water is harvested), a solar panel has been installed (there is no electricity in the village), books have been donated and we helped with the donation and distribution of hundreds of blankets and clothes for the children and adults in the surrounding area.
" Elephant Nature Park & Bring the Elephant Home Foundation "
A sanctuary and rescue centre for elephants located about an hour away from Chiang Mai in Mae Taeng that really gives you a wonderful experience. Lek and her team rescue mistreated or old Elephants and give them a natural home in the park, where they don't have to perform or work but can just be free animals. It's possible to stay here overnight and to volunteer. We highly recommend that if you want to experience Thai Elephants, you should go here and nowhere else!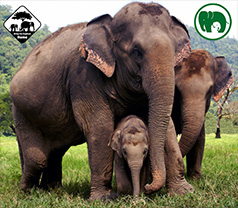 " Free the Slaves "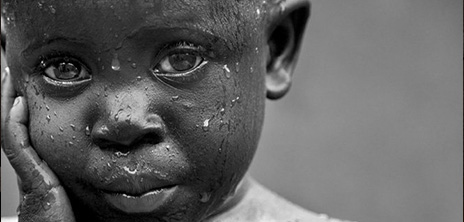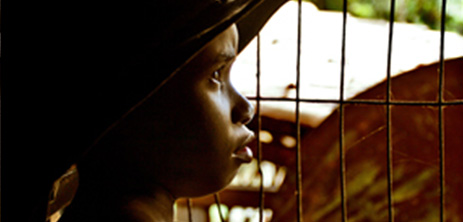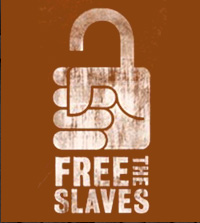 Free the Slaves is dedicated to ending slavery worldwide. After watching a presentation by photographer Lisa Kristine, we felt compelled to act. We have two of Lisa's stunning photo-books on display in our spa and hope that our customers will take the opportunity to look through her book "Slavery". If you would like to contribute to the cause, you can make a donation to 'Free the Slaves' at the spa. We have a collection box at the reception area.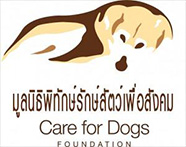 " Care for Dogs "
The Care for Dogs Foundation is very active in Chiang Mai to take care of the many street animals. They not only offer health care and neutering programs but also work in outreach and education with the local temples and have an adoption program. We welcome donations at our spa.
Thai Freedom House is a non-government, not-for-profit, language and arts community learning center in Northern Thailand dedicated to assisting families and individuals who are refugees from Burma and members of minority groups of Thailand.
They not only provide education in Thai, English, Shan and Burmese languages and the arts but house a community resource center with information on where to find valuable resources for people in need. In addition they have an on-site charity donation center where they collect and distribute used and new clothing, household items and more. These items are distributed into the community where they are needed most.
Bring your referral card from their on-site Café "Free Bird Café" when you visit our spa and 20% of your spa treatment price will be donated to Thai Freedom House.